Royal LePage Shelter Foundation
Safe Housing For All
As real estate professionals, we proudly dedicate our working lives to helping you find the foundation from which you can build your future. But we know a house is only a home when the people who live there feel safe, loved and accepted. Unfortunately, there are thousands of women and children across Canada who do not have that privilege.
On any given day in Canada, it is estimated that more than 3,000 women (and their 2,500 children) are living in an emergency shelter to escape domestic violence.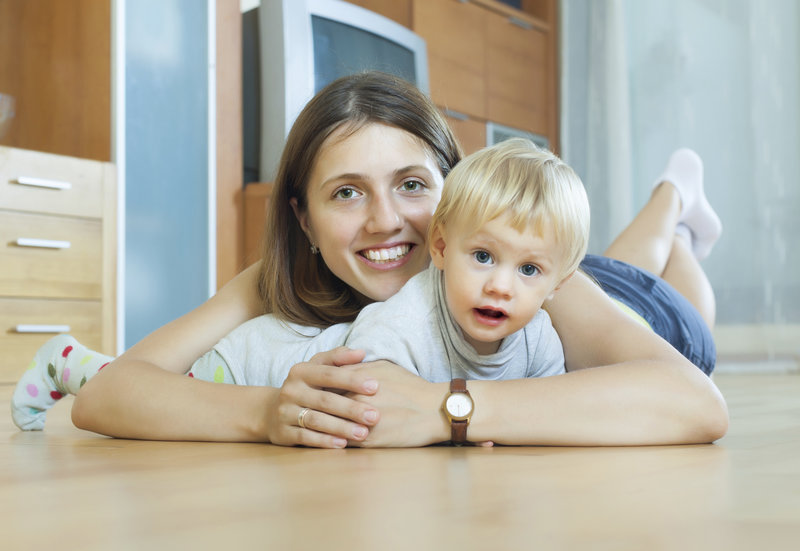 The Royal LePage Difference
Royal LePage Shelter Foundation is Canada's largest public foundation dedicated exclusively to funding women's shelters and violence prevention programs. Every dollar raised directly impacts the more than 50,000 women and children who are served each year by the shelters and support programs we fund. Since 1998, the Royal LePage Shelter Foundation has raised more than $41 million and currently supports 200 local women's shelters and national partners.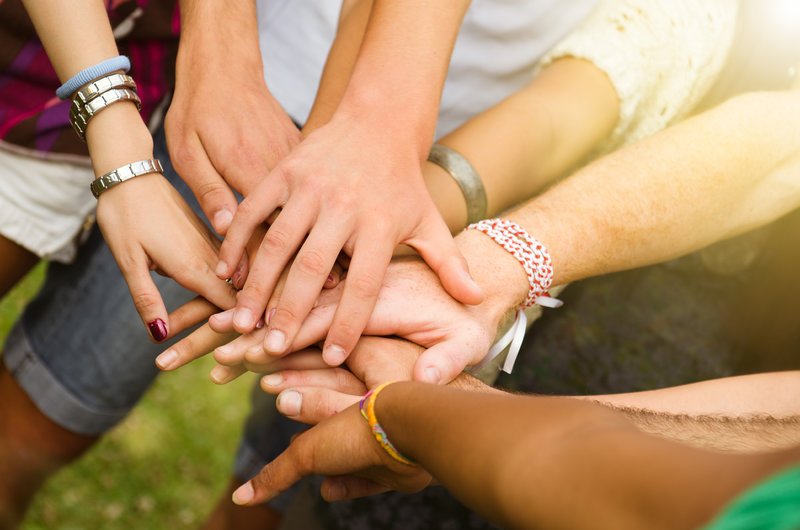 Doing Our Part
Whether through donating a portion of our commissions, volunteering our time or hosting local fundraising events, Royal LePage REALTORS® are dedicated to providing safe housing for all. We are proud to be working with women's shelters to bring hope and security to women and children experiencing violence and abuse. With our national partners, including Canadian Women's Foundation and Women's Shelters Canada, we are part of a movement to end domestic violence in Canada through prevention and education, including funding teen healthy relationship programs.
How You Can Help
If you're interested in supporting our cause, you can help us put an end to violence against women and children by:
We are very grateful for your support. Royal LePage Canada covers the foundation's administrative costs so 100% of your donation will be directed to the cause.
Want to make your gift in honour or in memory of a loved one or to celebrate a happy occasion? Visit our secure online donations page.
Official charitable donation receipts are issued in February for gifts over $20 made in the previous calendar year. Charitable Reg. No. 882531304 RR0001.
Tax Receipt Policy
.
Testimonials
" Ashley goes above and beyond and keeps you informed throughout the entire process. "
- Dennis Heslop
" We were very pleased with Gay ! Got things done and kept us up to date . Very informative! "
- Debbie Jennings
" Great service , exceptional caring & help with decision making . 10 for sure Thank You "
- Patsy Oldford
" We had the pleasure of working with Crystal Hynes and would highly recommend her for any real estate needs. "
- Rodney & Roxanne Hale
" The best choice to buy or sell your home. They are always a step ahead of you. Very friendly professional realty. "
- Geof Hussey
" Crystal goes above and beyond to help her clients all with a smile and a friendly caring personality. I would recommend Crystal to anyone looking to buy or sell a property. "
- Store Your Stuff Inc. (Cathy Winter)
" Ashley Bullen made selling our house stress free and seamless. She was professional and knowledgeable in answering all of our questions. I would highly recommend working with Ashley. "
- Kristin Gillis
" Ashley Bullen with Royal LePage Turner Realty made selling my house really easy. It was listed for only a short two months before it sold and Ashley walked me through things every step of the way. Thank you for making what could be a very stressful event a seamless one! "
- Ashley Parsons
" Dwayne was excellent!!! "
- Leona Melindy
" excellent "
- Walter Collins
" Ashley was absolutely incredible while helping us navigate the the whole process of finding a home right to the closing day. She made every effort to get us into a home that suited the wants and needs of our family and worked on our behalf while we still residing in BC, the time zone difference didn't even become a factor. She came highly recommended and we couldn't have been more happy working with any other realtor. She 100% get a recommendation from us. "
- Brad Saunders
" Overall experience was very pleasant. Agent was easily contacted and eager to help. "
- Lisa Shea
" Gaye was fabulous to deal with. Buying a house is both parts exciting and stressful and Gaye was a wonderful guide through the whole process. I could not have asked for a better experience. "
- Rosann Ellen Seviour
" Danielle was such a pleasure to work with. She made us feel at ease during some of the most stressful times and walked us through/ supported us on many choices/ decisions during the process. Her expertise and experience in her position really showed. Would highly recommend her! "
- Stephanie Ledrew
" Crystal was a pleasure to work with in selling my parents home. She was extremely knowledgeable, understanding, well prepared and professional. Her expertise made the process smooth and straightforward for us. We appreciated her empathy and kindness through this process. "
- Nancy Wadden
" Crystal contacted me within 30 minutes of me submitting a request to view , on your site. She went above and beyond to help us purchase our new home for our much needed, new beginnings. She still checks in with my mom who works at Walmart when she sees her😊 She is professional, confident , knowledgeable and so kind. We are so grateful to have had her as our agent. Stephanie Crewe & Family, Gander "
- Stephanie Crewe
" Great experience, they took care of everything. , can't thank them enough "
- Roger Hicks
" Ashley Bullen was amazing , didn't matter what time of the day or week , she had herself available to me all time even on a Sunday evening, on vacation didn't matter to her I would recommend her to anyone and everyone "
- Kimberley Blundell
" Easy, friendly and extremely helpful "
- David Pritchett
" Ashley was a wonderful realtor to work with. Although we meet a few hurdles along the way Ashley was there every step of the way to assist us. With her help we were able to find the perfect family house to make our home. "
- Joshua Grant
" Was a great expirence as a first time buyer. Answered all my questions, help me with everything. Answered my calls even on weekends. "
- Alexander Pearce
" Matt was great, from the first conversation of listing our property for sale. He kept in constant contact throughout the whole process, and through all showings. If you're looking to buy or sell, adding Matt to your team would be a great asset! Thanks for everything! I'll be sure to refer Matt to anyone looking for a Realtor moving forward! "
- Brenda Bown
" Royal lepage Gander was excellent. So professional and was eager to sell our home. Wasted no time and was always available to answer any questions right away. Very efficient. "
- Joseph Cull
" Gaye did a good job. No complaints. "
- Mary Hagemann
" Gaye Turner is the best real estate agent that I've ever had the privilege of working with. She listens to my property needs, and ensures that every option available is given to me. I highly recommend her as an agent to anyone. "
- Paul Oram
" The service we received from Matt Wheaton was above and beyond our expectations. As this was our first time buying we were a little uneasy about the whole process. Matt was there by our side the whole way, it made the whole process much less stressful. "
- Tina Pollard
" Ashley did a great job finding us our home. She was very trustworthy and honest. She was very responsive and was always available when required. "
- Abraham Osbourne
" Matt is doing a great job as a real estate agent ,keeping us informed with the progress on the information as it becomes available. "
- Boyd Hicks
" Danielle was so professional and explained everything in language I could understand any question I needed at any time or day she answered and if she didn't know the answer she would find it she took the time in accompanying me to get my husband to sign papers and was very kind with him I couldn't have asked for a better realtor who I am now happy to call a friend thanks Danial you're the best "
- Barbara Burt
" Ashley was very easy to work with, made the purchase of my home stress free and easy "
- Jacob Wareham
" Hi Gaye, Thanks for everything! Best regards, Robert "
- Robert Thoms
" Crystal has been extremely helpful throughout the entire process from start to finish. We have used her a few times and will continue to do so. Very knowledgeable of the area and has been there for us whenever needed. "
- Sean Drummond
" Dwayne Kean was an extremely, patient, knowledgeable agent. He was honest, professional and very frienfly, making us feel very comfortable as we bought a propert sight unseen, partly because of his honesty, which were very forthcoming in terms of making us aware of all the positives as well as of any possible issues. Great, friendly guy. Thx Dwayne. Drop by sometime here or at our other place. "
- Avelina Gillingham
" Dealing with Ashley was wonderful, couldn't ask for better!! "
- Denny Flynn
" Matt is a really great guy and I would recommend anyone and everyone to him. Matt is a genuine good fellow and he done his best for me to find me what I wanted. Thanks Matt 🙂 "
- Darren Eddison
" Kind and considerate with my needs kept in mind. Thank you! "
- Sherri Hodder
" Dwayne was so helpful and honest about the properties I considered for my move back to Newfoundland. He helped me find a large lot with a tiny home so close to the ocean! "
- Sherri Hodder
" Danielle and Mike were both great during the whole process of selling my family's home. They were readily available, promptly returned calls and messages, had lots of knowledge and were very helpful with real estate information and tips. I would definitely recommend them to anyone wanting to buy or sell. "
- The Estate of Susannah Oake
" Crystal was always available and very helpful getting the job down. She was great to talk to and very knowledgeable. "
- Jackie Wright
" Extremely helpful and friendly staff! "
- Paul Robson
" Very supportive in every situation went beyond expectations thanks for all you did "
- Dorman Elliott
" We have sold and bought with Danielle, both were great experiences and would highly recommend, she really is wonderful! "
- Stephanie Cayen
" Very pleased with the service given to us by Ashley. "
- Lou Kendell
" Crystal at Royal Lepage was absolutely lovely to work with. Her kindness, commitment, and knowledge were a wonderful help in home buying process! "
- Brittany Sacrey
" Crystal was very professional and a pleasure to deal with. Many, many thanks Crystal for your efforts. "
- Robert Hebbard
" Since we have been investing in real estate in NF, we have been extremely happy in dealing with crystal, she is always available for any questions we might have ,I would definitely recommend her to anyone for there real estate needs. "
- Rodney Hale
" Working with LePage has always given me the confidence that I am in the right hands, Crystal proved the point. Her communication has always been amazing and timely. She not only provided support during the highs but also the lows. Having a realty support like Crystal is a must esp if there are so many tangible events during a home buying journey. All in all, she's definitely my great reference. Thank you for everything. "
- Karishma Carma D Costa
" It was a very busy time of year for selling houses in Gander, which sometimes could be very frustrating and overwhelming on both ends. I found Danielle to be very professional and handle situation appropriately. She goes out of her way to make sure the agent/customer gets what they're asking/looking for. I would 100% recommend Danielle. "
- Judy Hunt
" Gaye and her Team took all the worries out of our Sale, in a very reasonable amount of time ! Thanks to Royal LePage Turner Realty for a job well done ! "
- Elizabeth Head
" Really great experience!! :) "
- Brenda Nippard
" Our realtor Ashley Bullen was fantastic. She went above and beyond to help us find a suitable house within our price range. She was very accommodating, respectful and polite. I would not hesitate to recommend her.Great job! "
- Jody Christie
" We were blessed to have Crystal as our Realtor for the purchase and sale of our home. She is a pleasure to work with. It was always a relaxed, stress free experience. As a military family we have relocated many times and no other realtor has had the BGRS knowledge that Crystal has. She has educated us on so many aspects of the program. Crystal went above and beyond for us to help sell our home. She is knowledgable, friendly and a pleasure to be around. Thank you Crystal for your patience and kindness. "
- Constance O'Reilly
" Thank you Ashely for helping us find our new home. It was a pleasure meeting and working with you. "
- Terri-Lee Osbourne
" Ashley was a blessing! Whenever and whatever we wanted to view- she was right there! Thanks so very much! "
- Nadine Normore
" We recently sold our home on 8 Lee Street. The realtor (Hynes) was professional and proficient at every stage of the transaction. "
- Steve Quinton
" As a it's time seller, Ashely took the time and walked us through the whole process. She was extremely knowledgeable, especially with the military process in buying/selling homes. She always made herself available to us, and answered all of our questions. She went above and beyond to make selling our home as stress free as possible. I would recommend Ashley a million times over! "
- Barbara Stanway
" Professional service with a specific ability to keep the home owner forefront in transactions and interactions. "
- Lorna Knight
" Ashley was amazing! She knew what we were looking for in a retirement home and she found it for us. She was always there to answer any questions we had and she was very pleasant to deal with. I would recommend Ashley to anyone looking for a pleasant experience during a very stressful time of finding your perfect forever home. Thank you Ashley for all your kindness and support! Donna and Yves Imbeault. "
- Donna Imbeault
" Gayes Team understood the challenges surrounding my property and met every benchmark giving me the excellent service that I needed. "
- Judith J. Reeves
" Crystal was excellent. We had such a short window to purchase our home and Crystal went above and beyond to ensure we found a home in the time we neesed and at the price we were looking for. She is professional, dedicated and extremely friendly. She made our new home purchase a very pleasant and stress free process. We couldn't have done this with anyone else. I would recommend Crystal to anyone who is looking to buy or sell. She is fantastic. "
- Constance O'reilly
" Danielle was extremely helpful in our house hunting journey and also in our first time selling a house. She was always there to answer our many questions. She made the experience enjoyable and much less stressful than I had anticipated. I would definitely recommend her to my friends and family. "
- Aimee Hillier
" Ashley Bullen did a great job and helped us with all our hiccups we had. "
- Karin Haueis
" Where do I begin. ❤️ When I reached out to Crystal I had no idea how all this worked. As I was selling my parents home after they had passed. Crystal took the time to explain everything and walk me thru the process and was ALWAYS there when I had a question or just to check in with her to see how things were going. She was absolutely amazing to deal with from start to finish. Thank you Crystal on behalf of myself and our family for such an incredible experience during a difficult time. ❤️ "
- Marilyn Burton Snow
" Gaye was a fantastic agent, thoughtful, helpful, great attention to detail, always available, kept in touch with us constantly, took care of everything as we were out of town. I would recommend Gaye as the best agent for anyone looking to buy a home in central Newfoundland. "
- Rosemary House
" Ashley always listens to our needs. She spoke the truth and gave us exactly what we wanted. Her advice was priceless and helped us make the perfect decision. Thank you for everything! "
- Isabelle Marcotte
Previous
Next